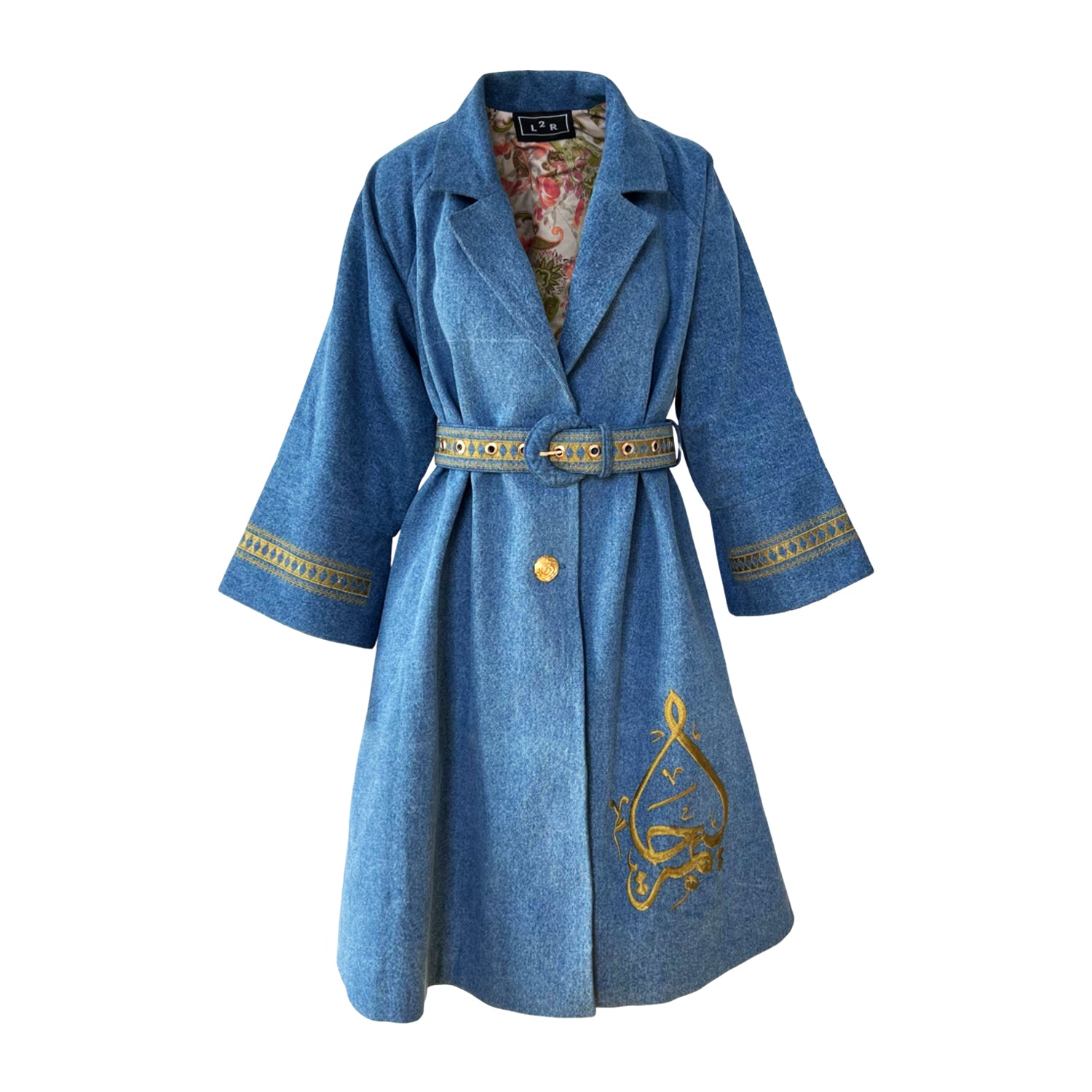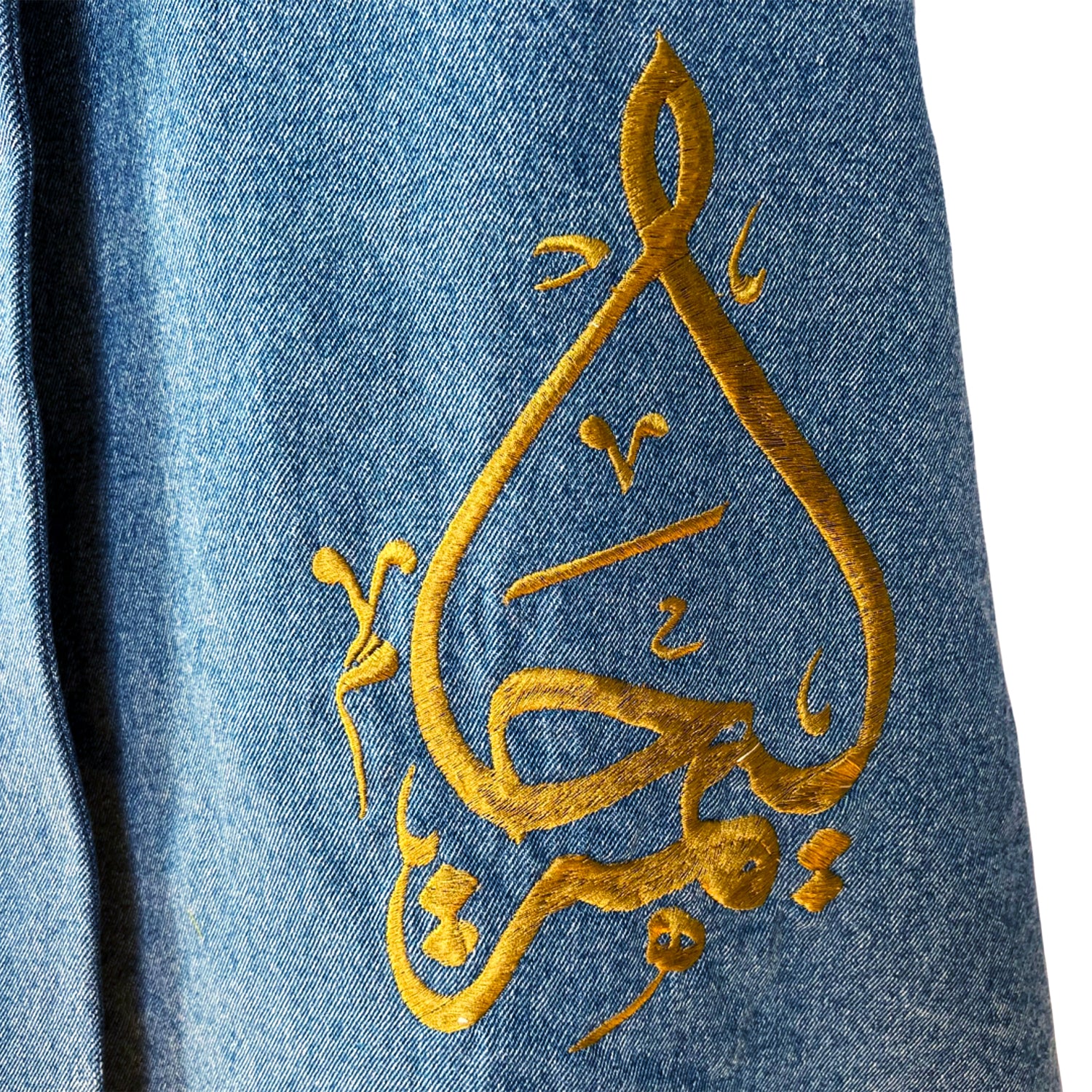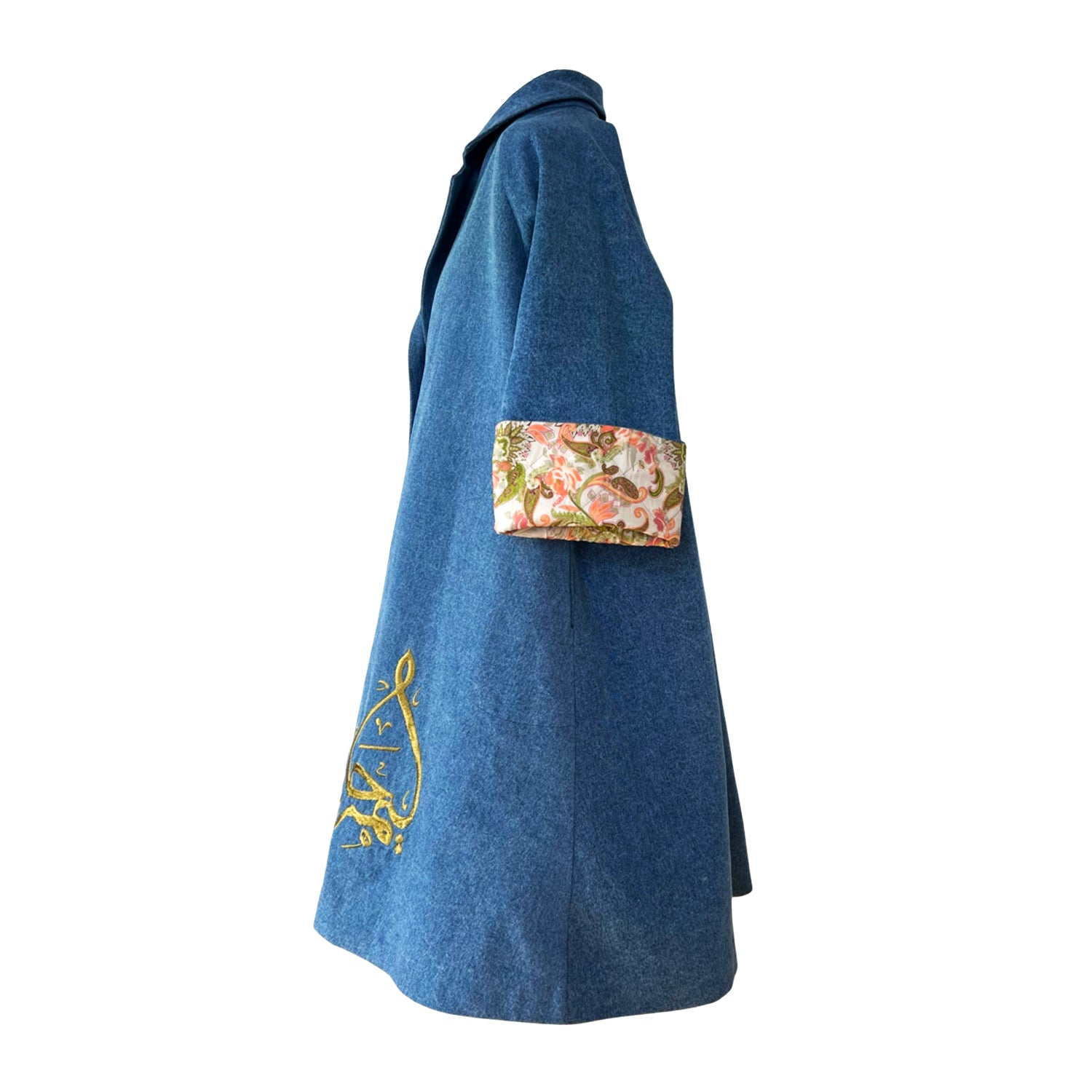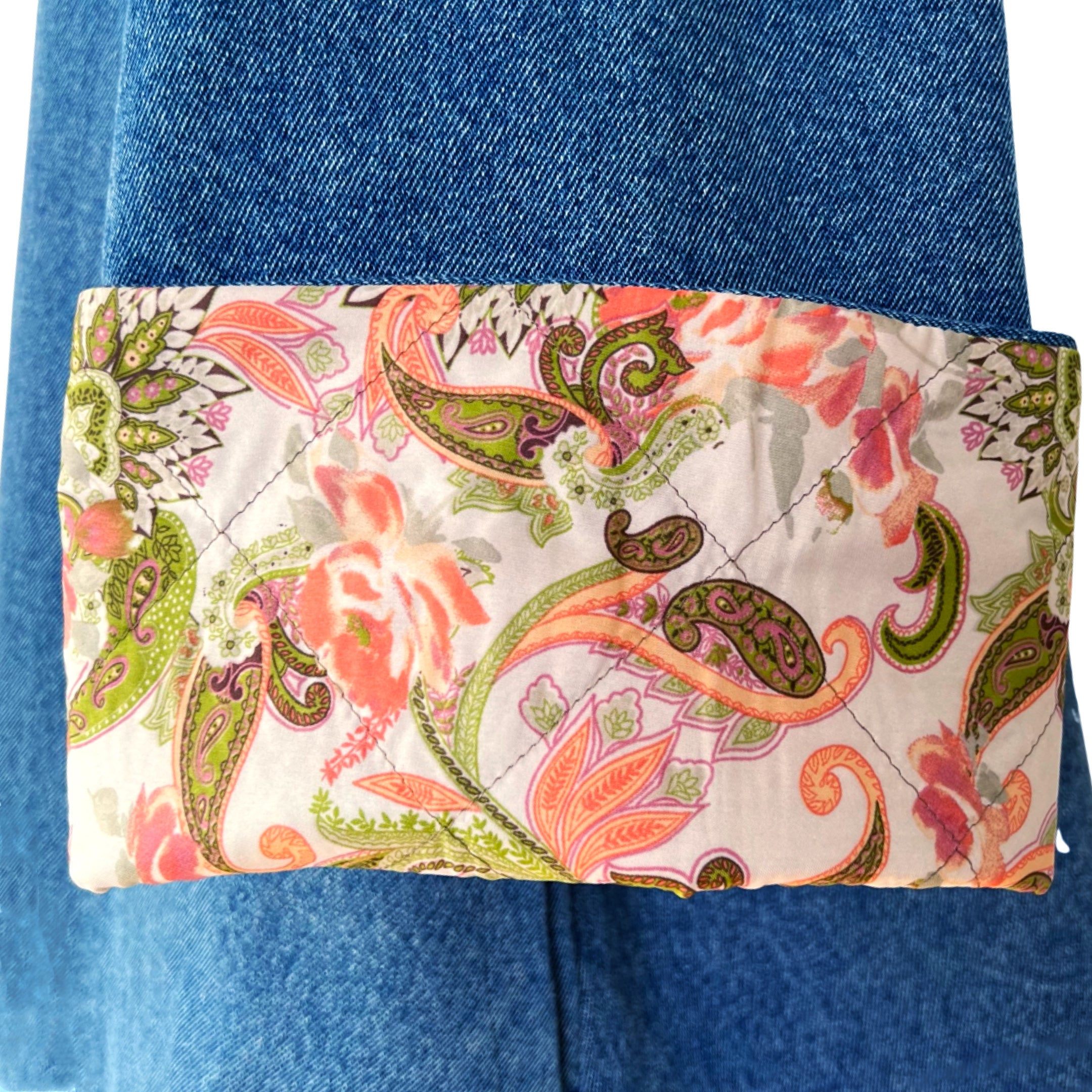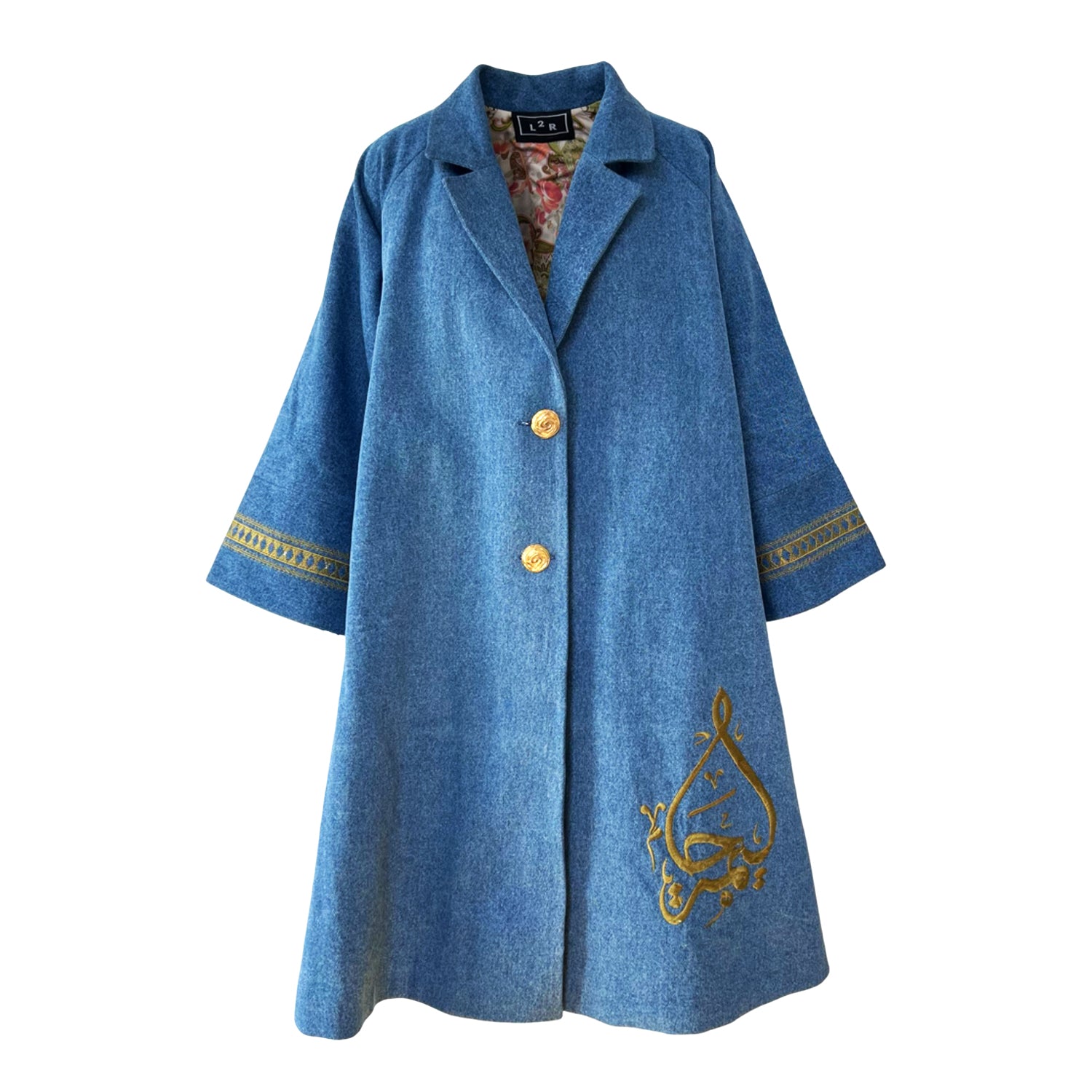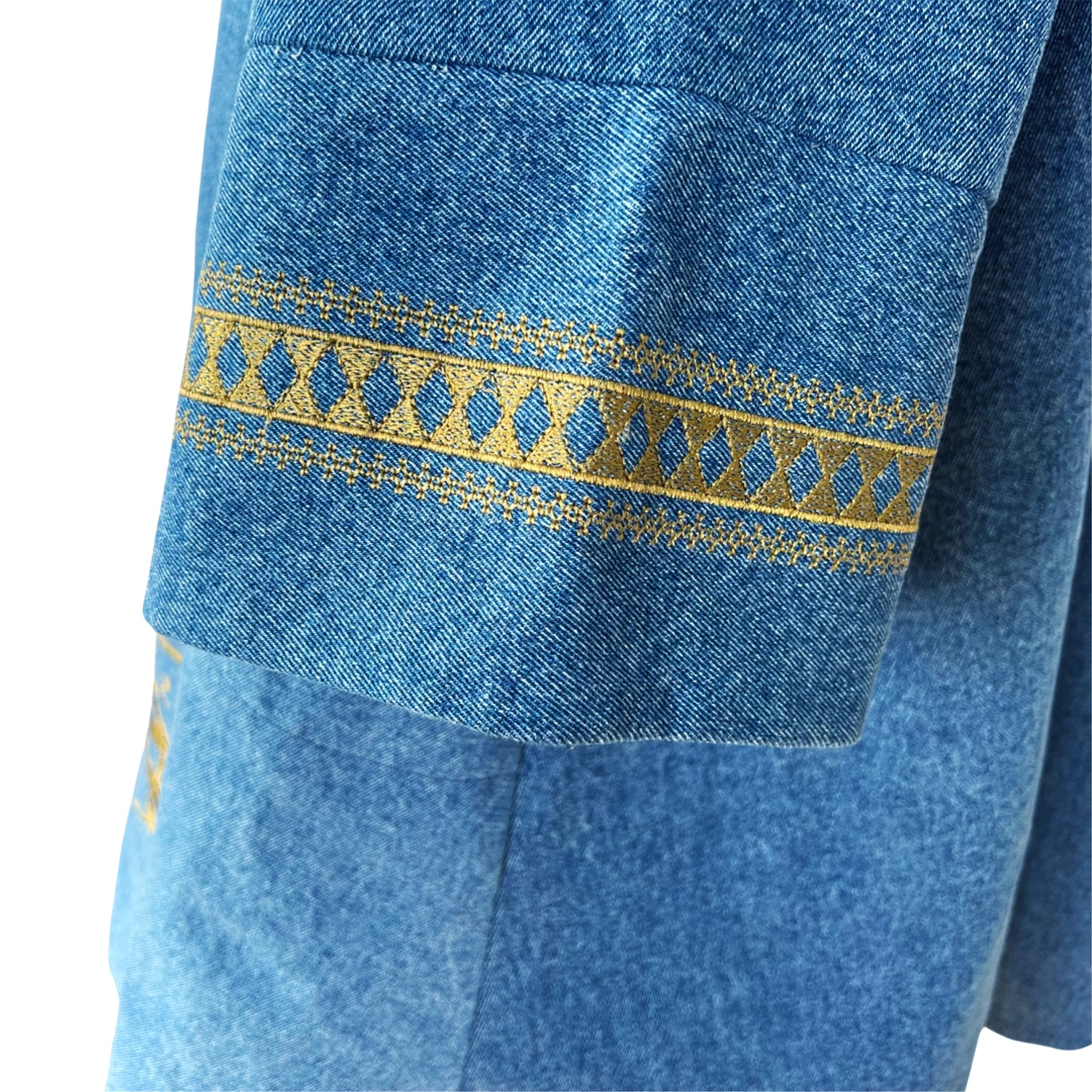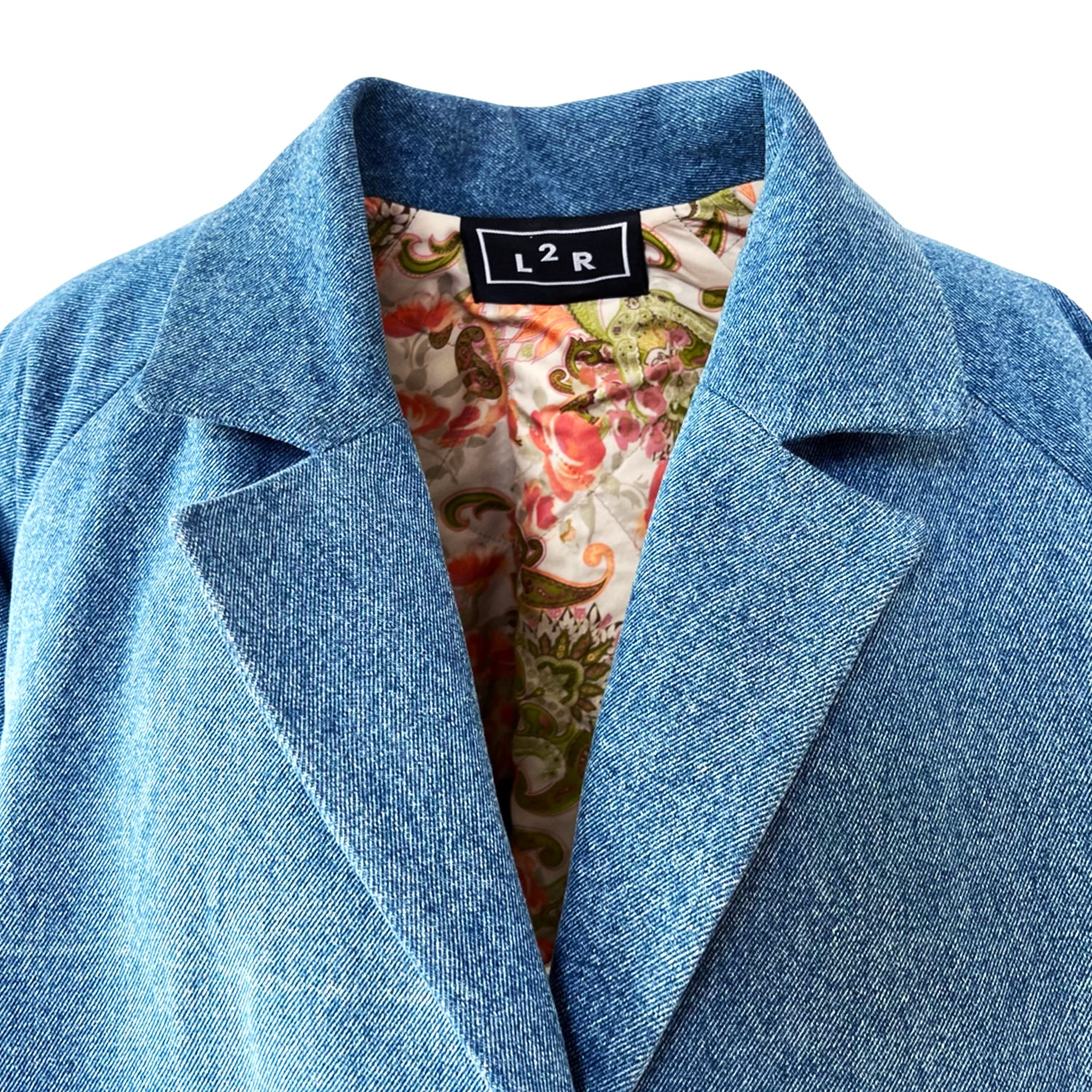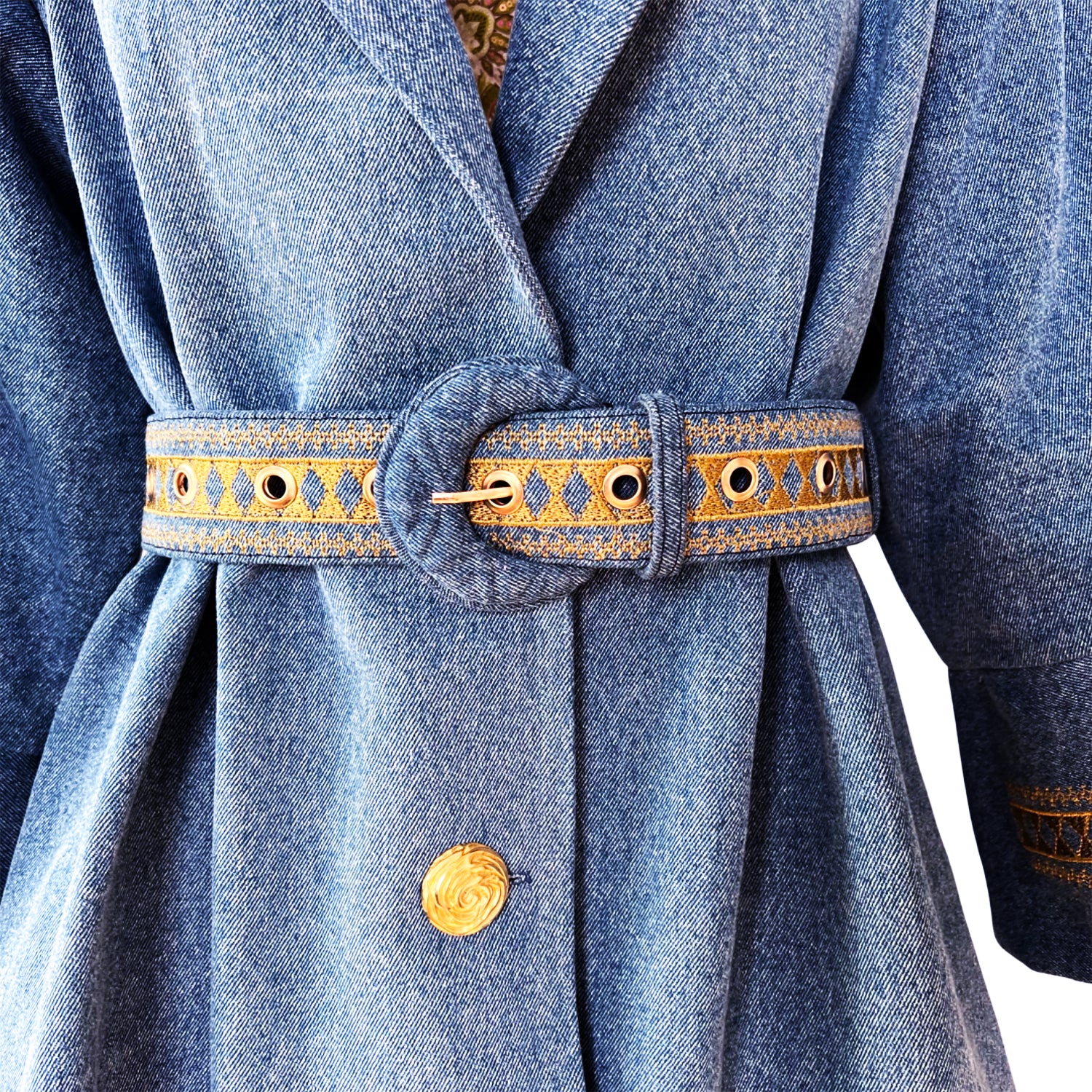 Opera Coat in Embroidered Blue Denim
Description

Sizing

Care & Info
This coat is vintage inspired from the opera coats of the 1950s. The cut gives it a sleek and refined feel, yet it can be styled in a very edgy way thanks to the denim fabric.
The large spread shirt collar can be worn folded or straight up for an elongated silhouette. The dropped shoulders give it a relaxed fit. This piece has a structured shape with gently puffed three quarter-length sleeves.
It is fully lined with a lightweight floral quilted fabric for extra warmth. This beautiful piece also features embroideries around the cuffs and a front embroidery of Halima "the forebearing, the generous". The coat comes with its custom-made embroidered denim belt to allow versatility and a plethora of looks.
Wear it open for a perfect layered look or belted for a more cinched and fitted look.
This piece is only available in one size
Fitted across the shoulders, falls oversized over the body
Designed for an oversized fitting style
100% cotton
Dropped shoulders
Wide, three-quarter sleeves
Sherpa lining
Rescued gold buttons
Dry clean only