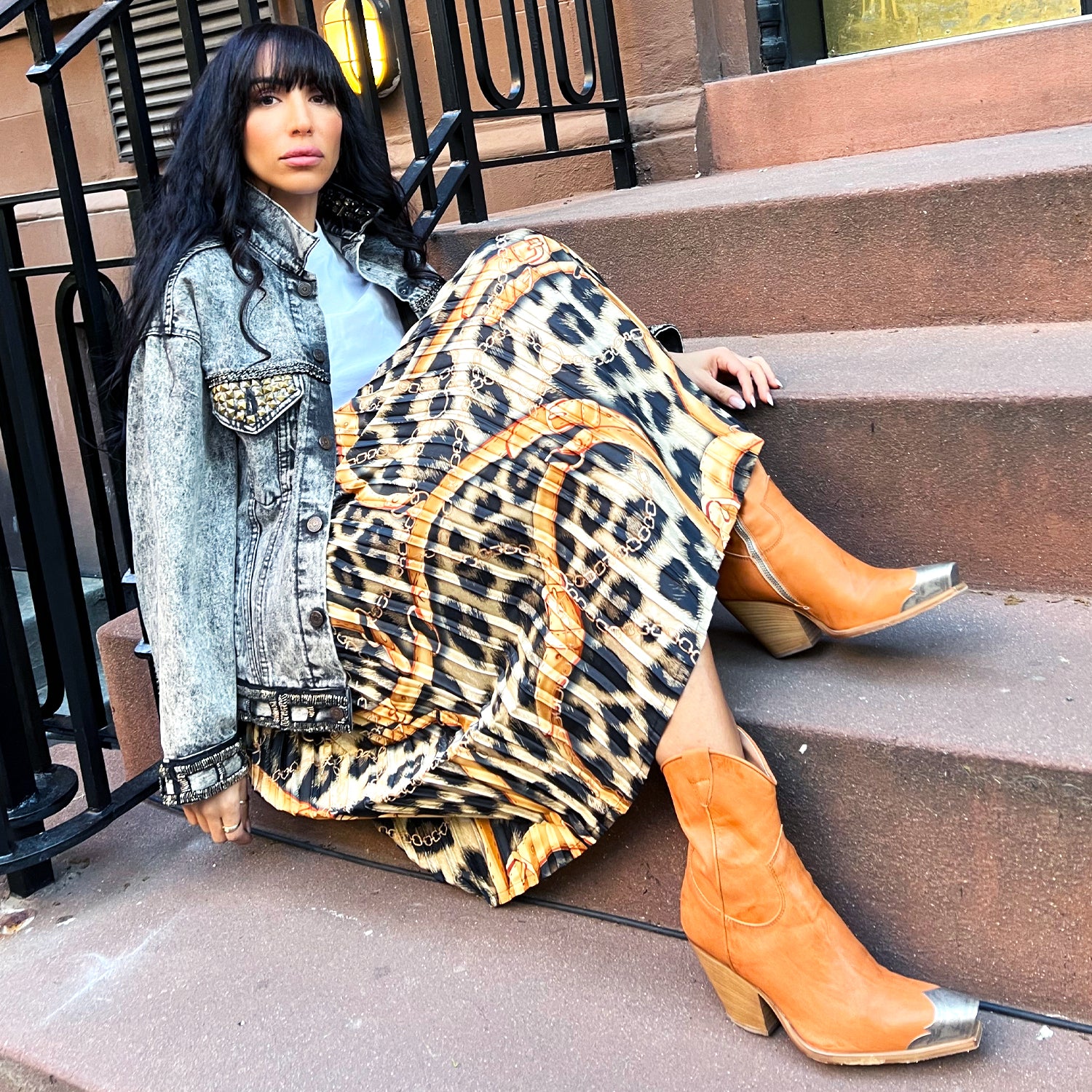 Pleats Please - The Process
L2R's artisans place fabric material between two intricately-constructed kraft paper molds. The fabric is gently tied to the molds and placed in an enclosed area and steamed. Then the fabric is delicately untied from the mold. This pleating process is painstakingly slow, but the results are unmistakably worth it. Each skirt is made by hand, one by one, means no two skirts are exactly the same.  
Cyber Weekend is here, so now is the time to begin your holiday shopping and festive wardrobing. L2R's collection of edgy-feminine dresses and separates will take you from holiday party to party in...
While last year's fashion trends were still rooted in  loungewear and functionality,  the spring '24  collections are ushering in a return to stepping out and having fun.   
When it comes to classic autumn style, denim is always in style, but this year, L2R has redesigned, revived, and reconstructed the beloved blues giving a whole new meaning to the zero waste moveme...