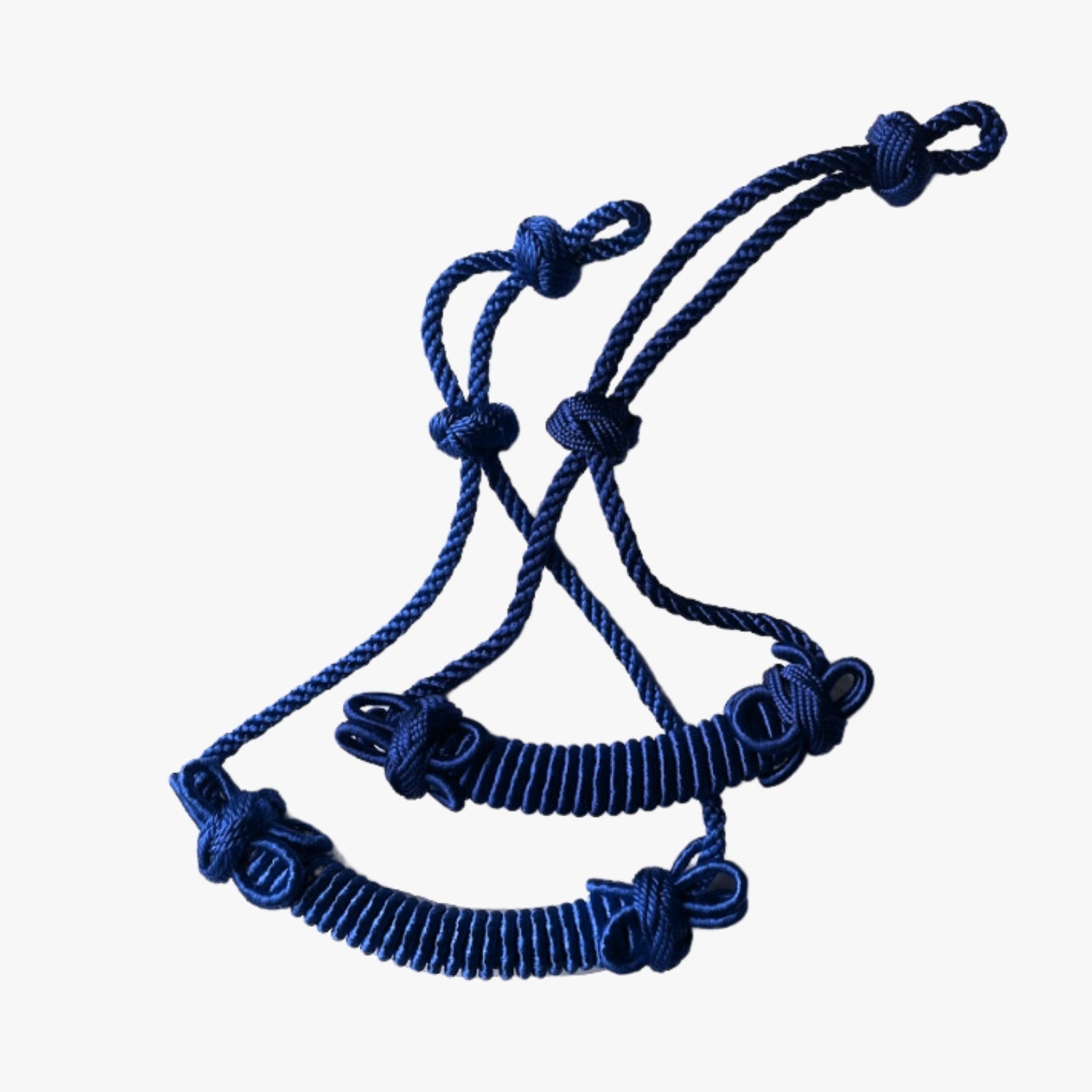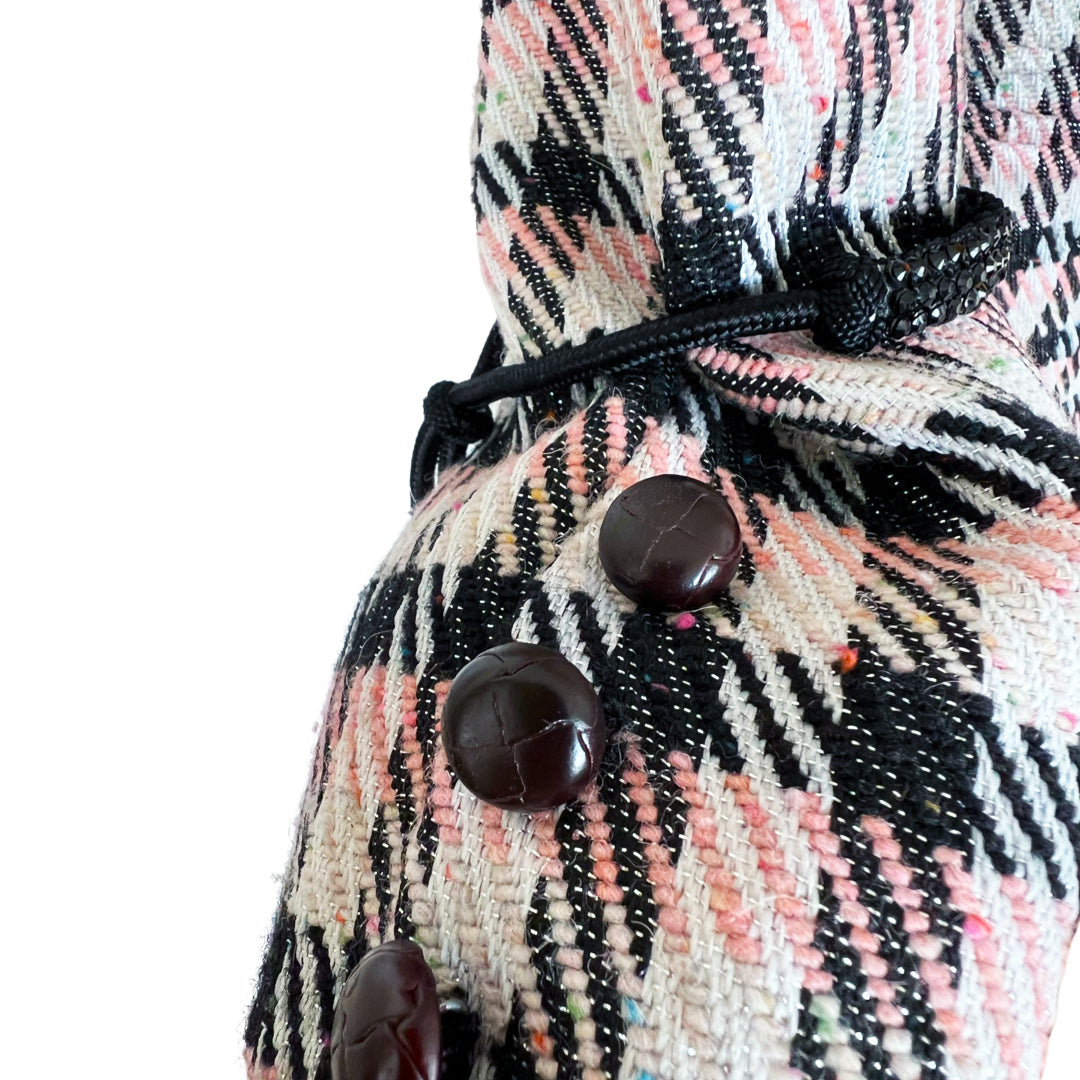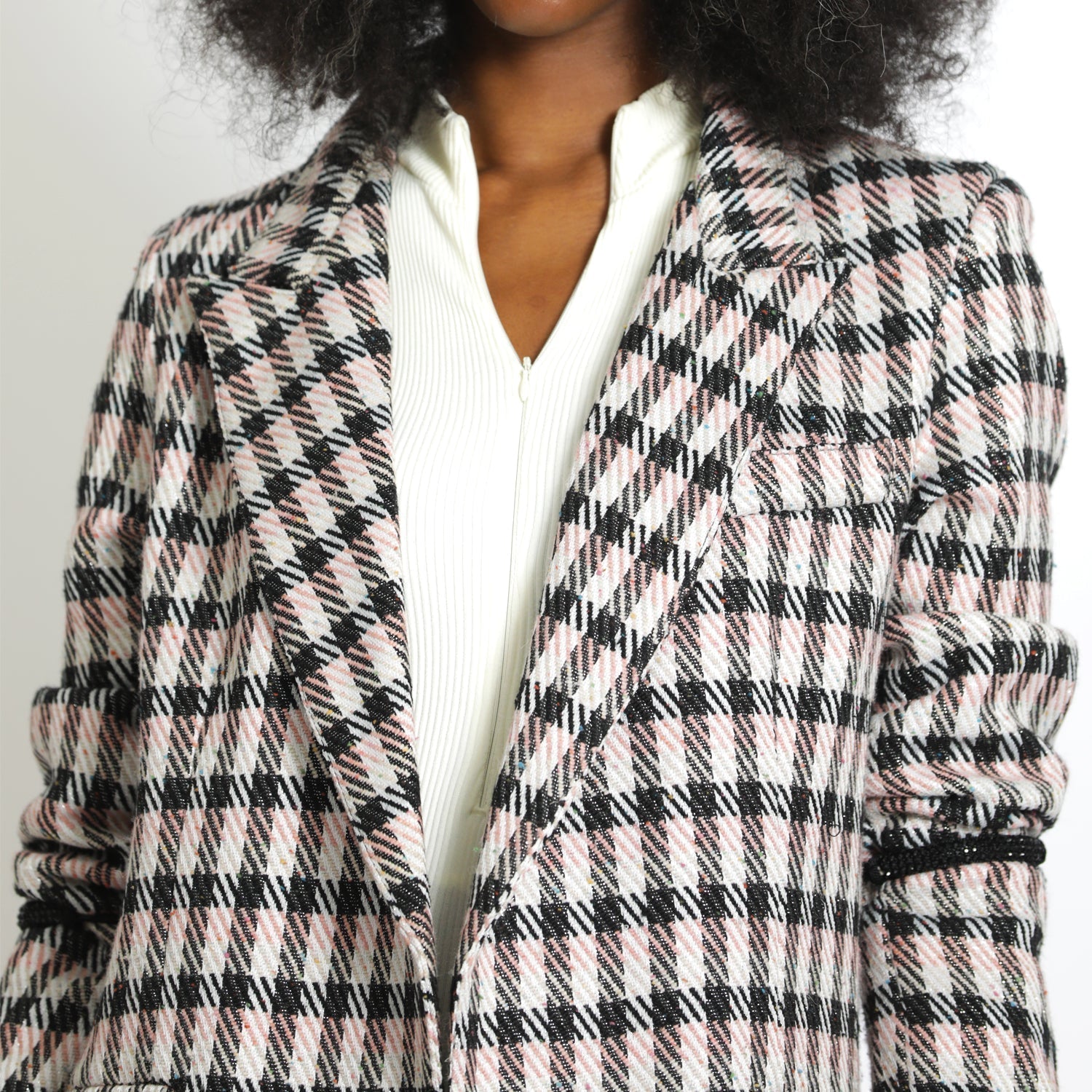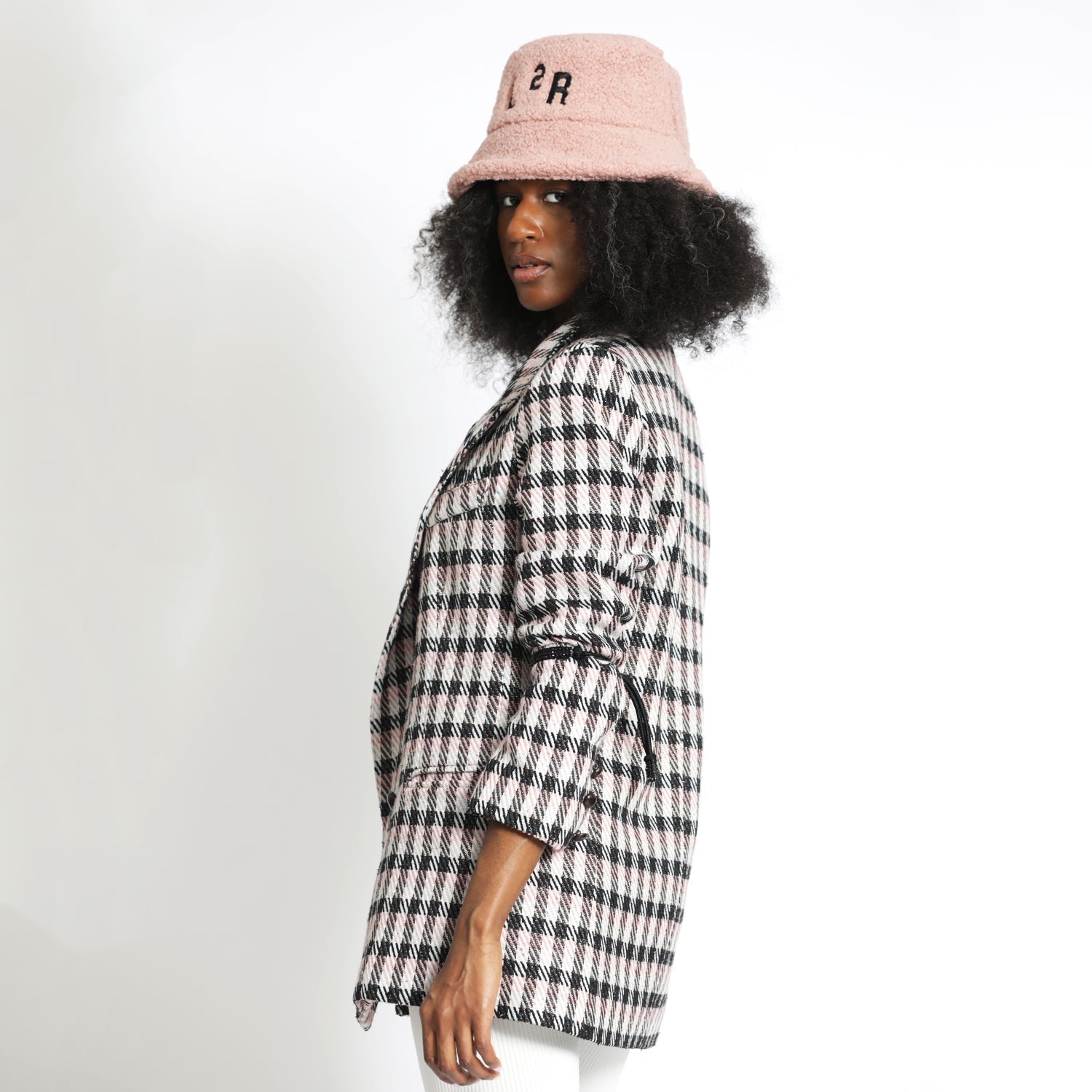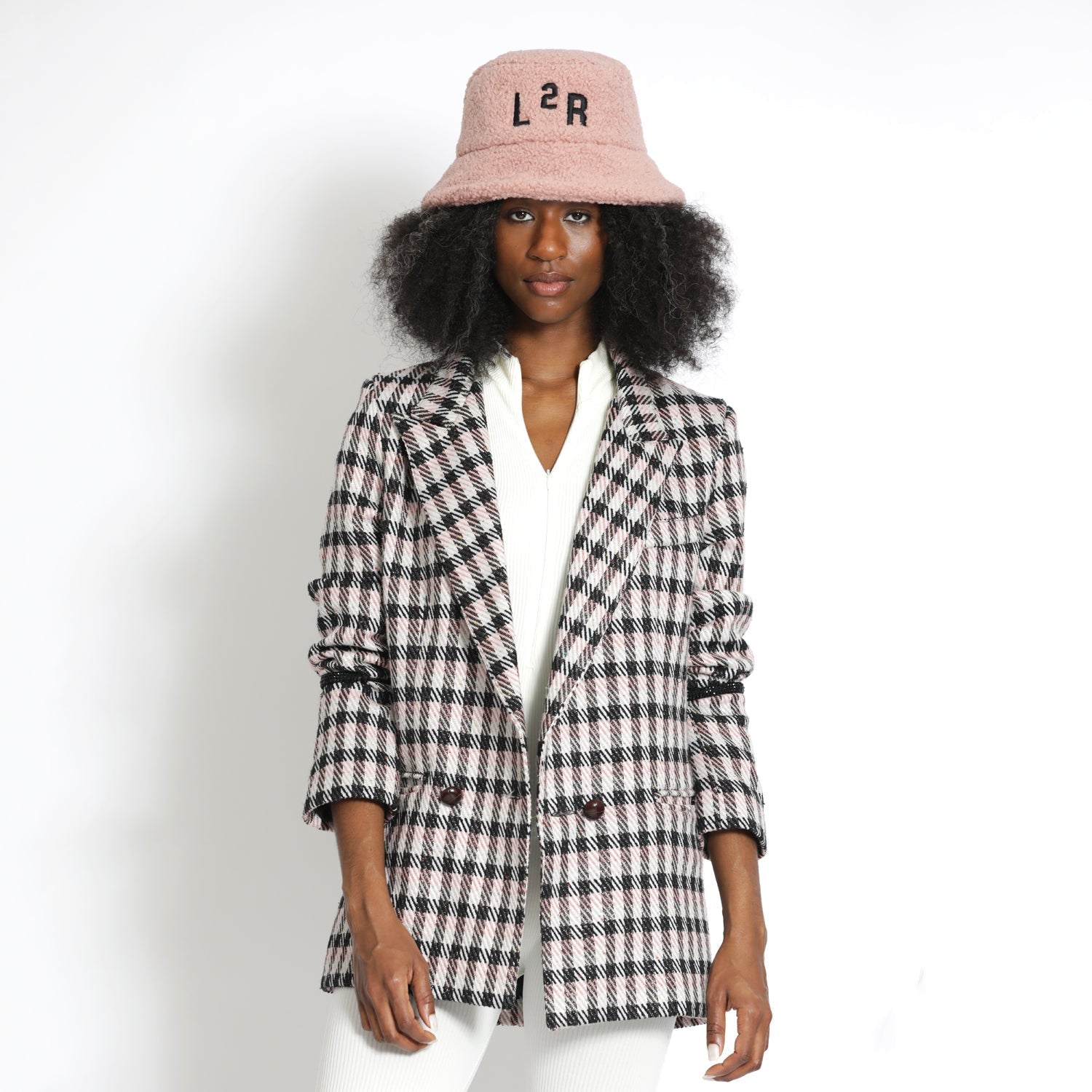 Hand Woven Sleeve Garter - Royal Blue Silk
Description

Sizing

Care & Info
In an effort to bring innovative and practical fashion pieces, the brand is introducing a hand woven silk garter.
This piece can be used as a sleeve garter but also to tighten leg openings for pants. It can be adjusted for tighter or looser fits.
Never struggle again with the ruched sleeves of your blazer and transform the legs of any loose pants into a flattering balloon shape. Worn here with the checked double-breasted blazer in pink and black.
12 in (30 cm) can be tightened to 6 in (15 cm)
Blend of Silk and Polyester