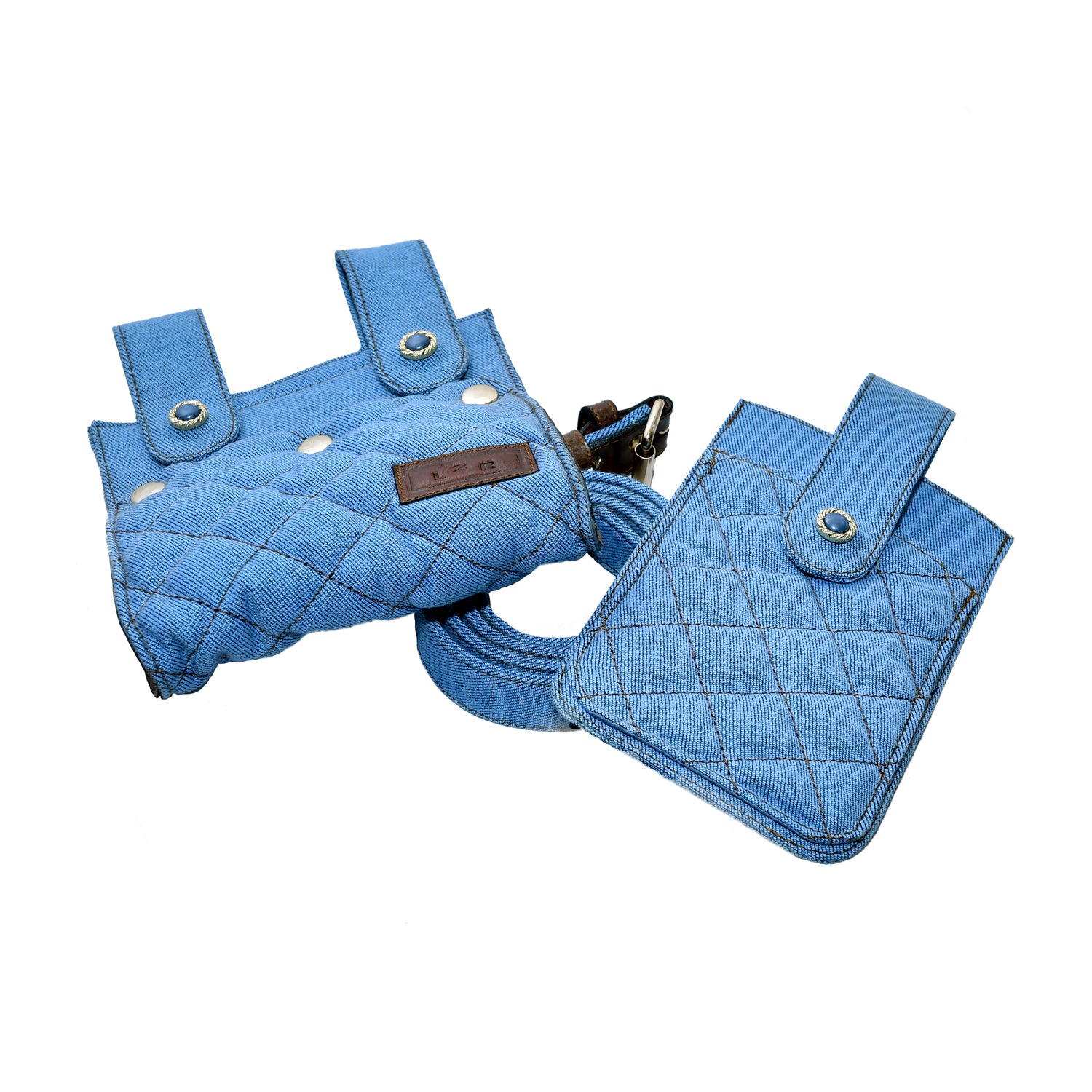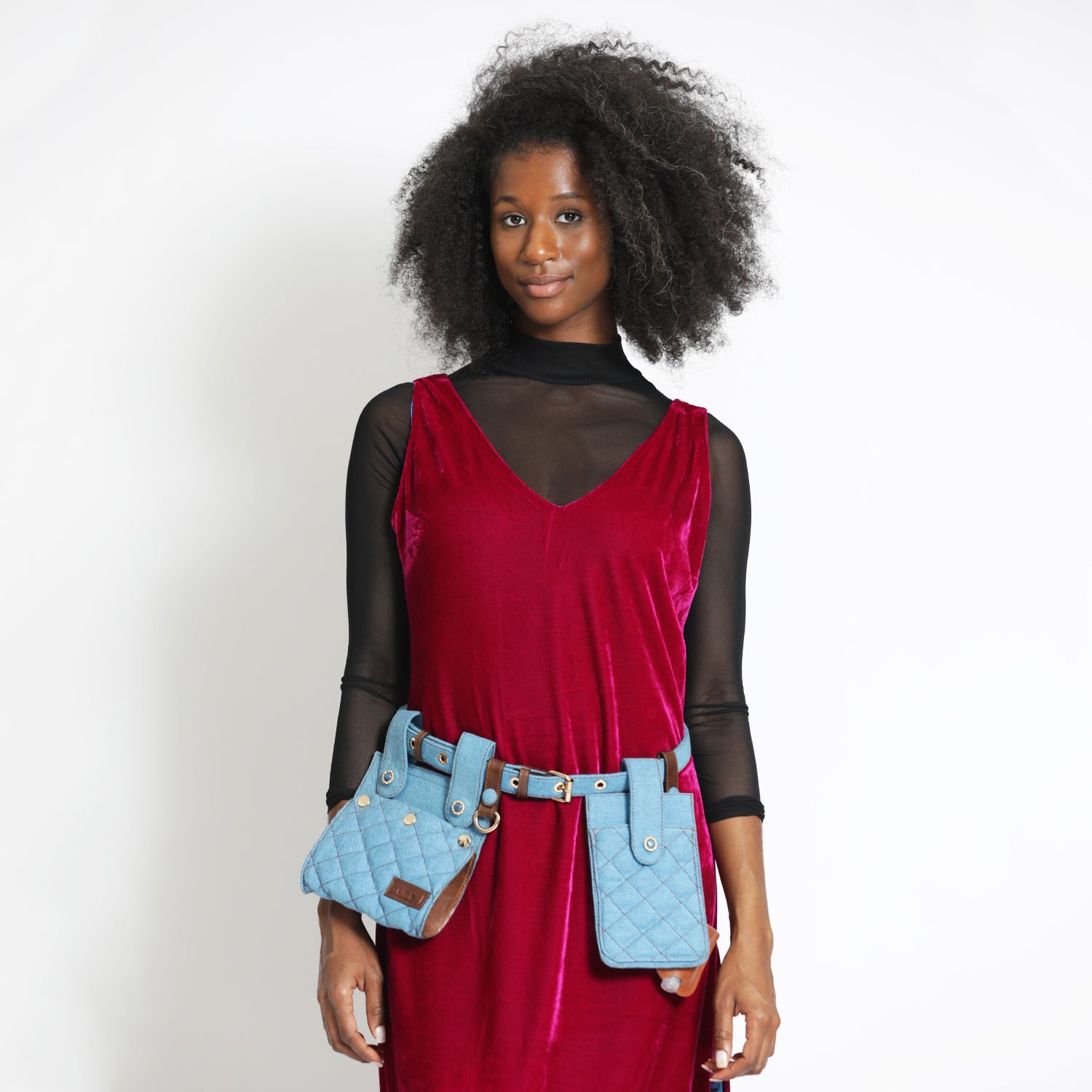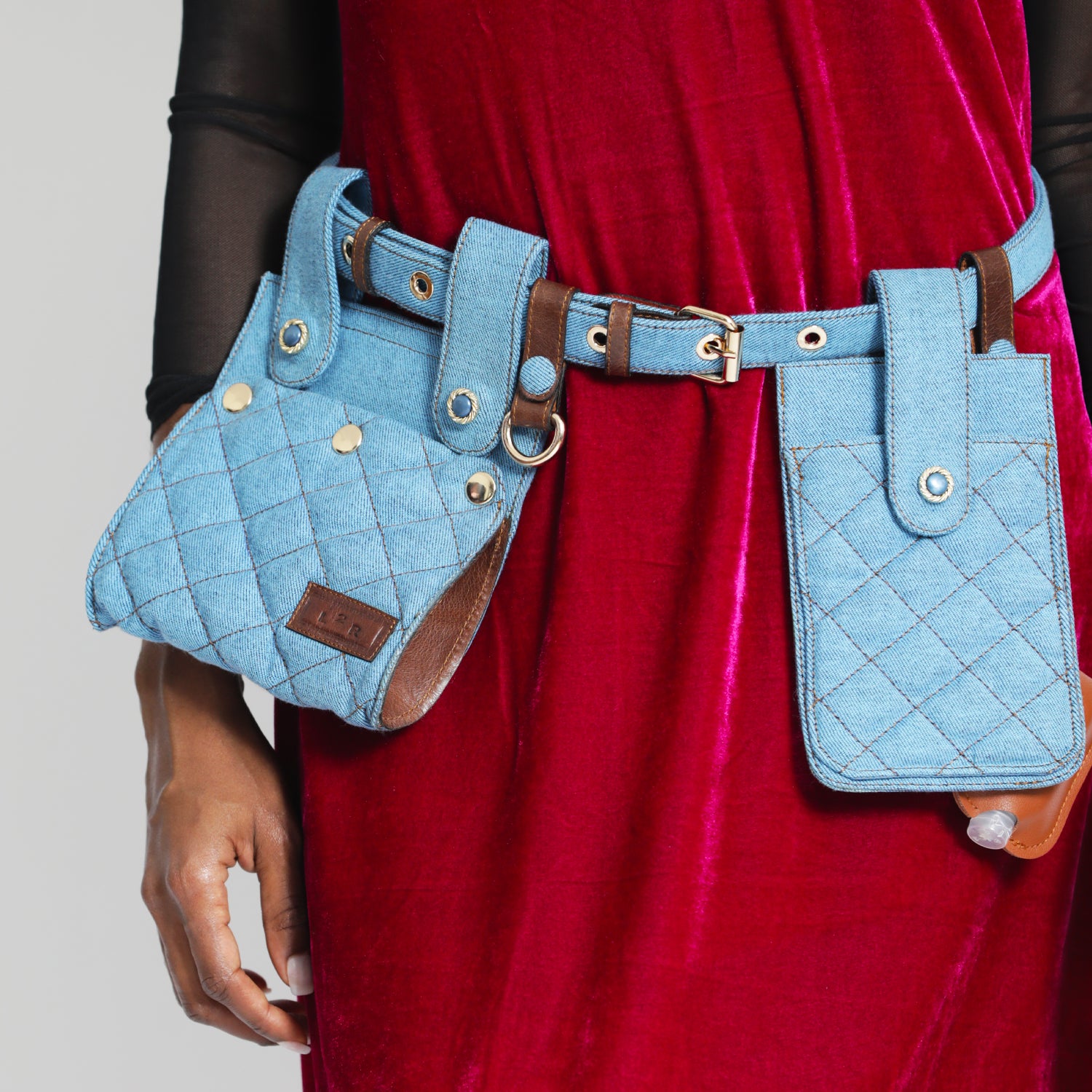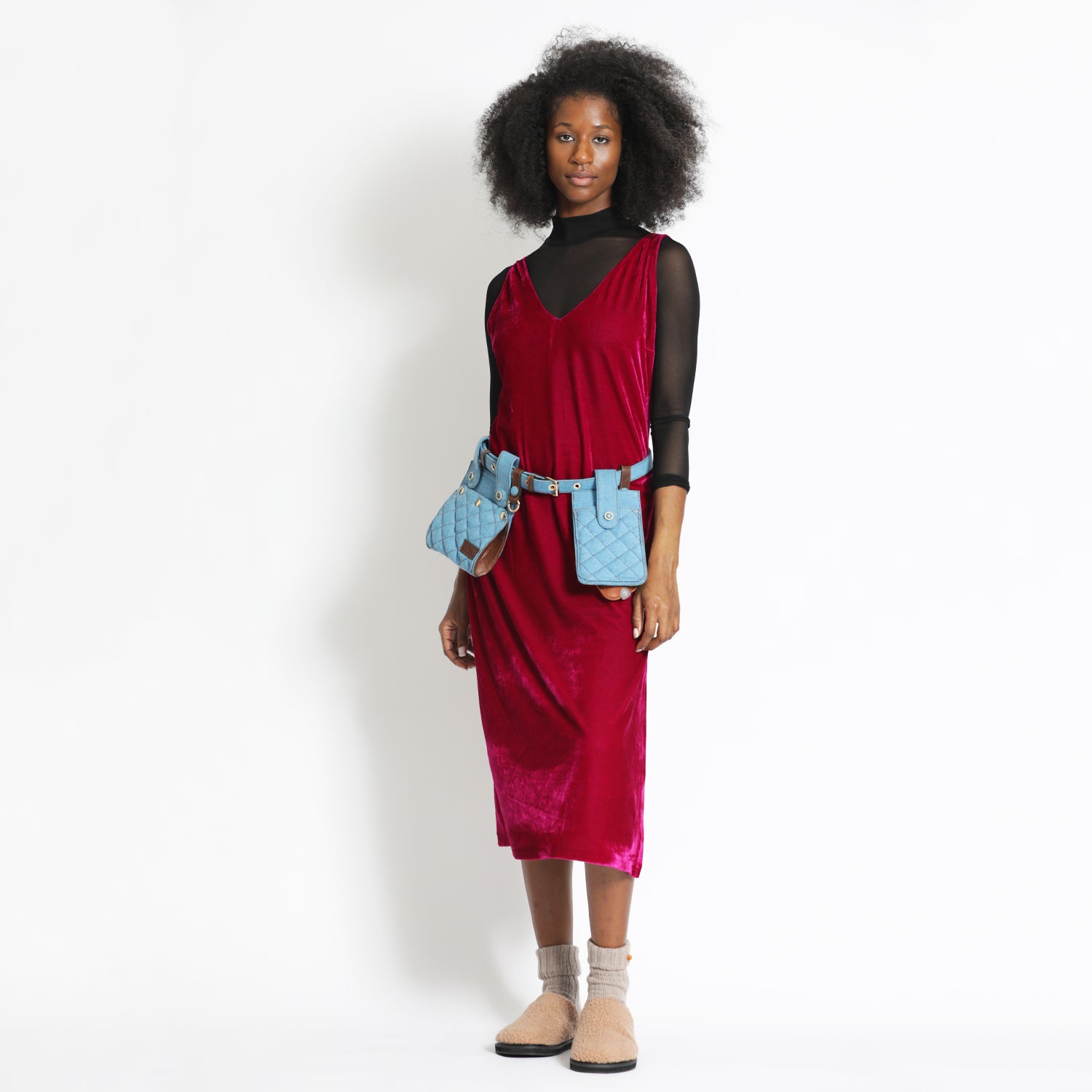 Eco-Conscious Double Belt Bag in Rescued Denim
Description

Sizing

Care & Info
Streamlined and statement-making, this belt double-bag will become your hands-free favorite. Made from regenerated blue denim, rescued leather, and recycled hardware, it is a symbolism of circularity and environment protection.
It is very versatile and convertible to be worn in multiple ways: wear it as a belt bag with its belt or snap it on your own belt, replace the belt by a purse strap or chain and wear it as a sling bag or crossbody.
It features two pouches. The larger pouch can hold a wallet, card holder, lip balm, hand-sanitizer (and a little snack bar). Stow your phone and subway card inside the smaller pouch and get going. The smaller pouch has two pockets and can fit up to an iPhone Max or a Galaxy S20 Ultra. It has snap buttons for fast and easy closures and a logo-stamped vegan leather strap.
Included with the belt bag, a hand sanitizer container and a buckle to hold your belongings. This belt double-bag is the perfect companion for all outdoors errands making all essentials within easy reach.
Big Pouch: Length 6.7" (17 cm) | Height 7" (18 cm) | Width 2.8" (7 cm)
Small Pouch: Length 4.7" (12 cm) | Height 7" (18 cm)
Rescued denim: 100% Cotton
Brown leather from scraps
Antique Gold hardware