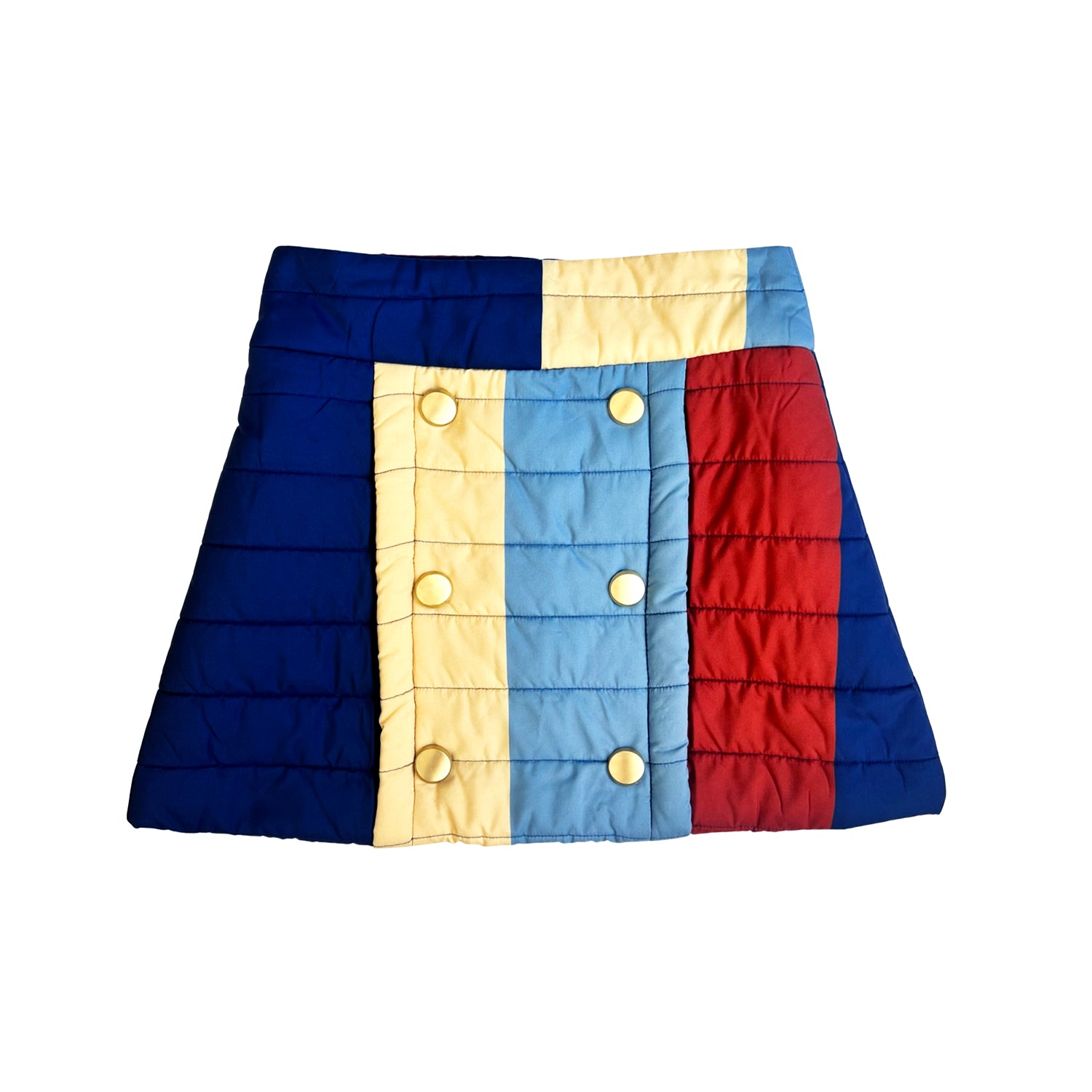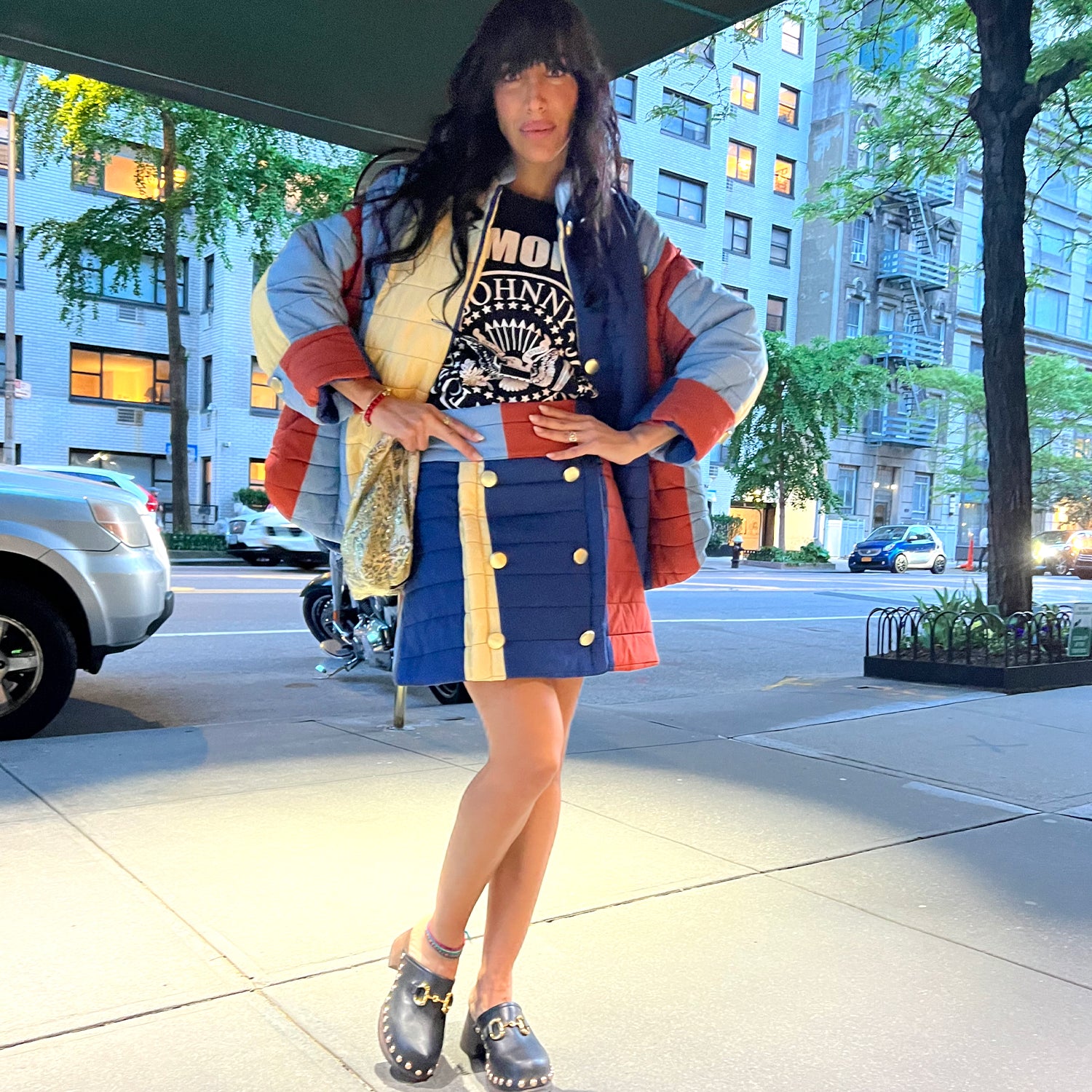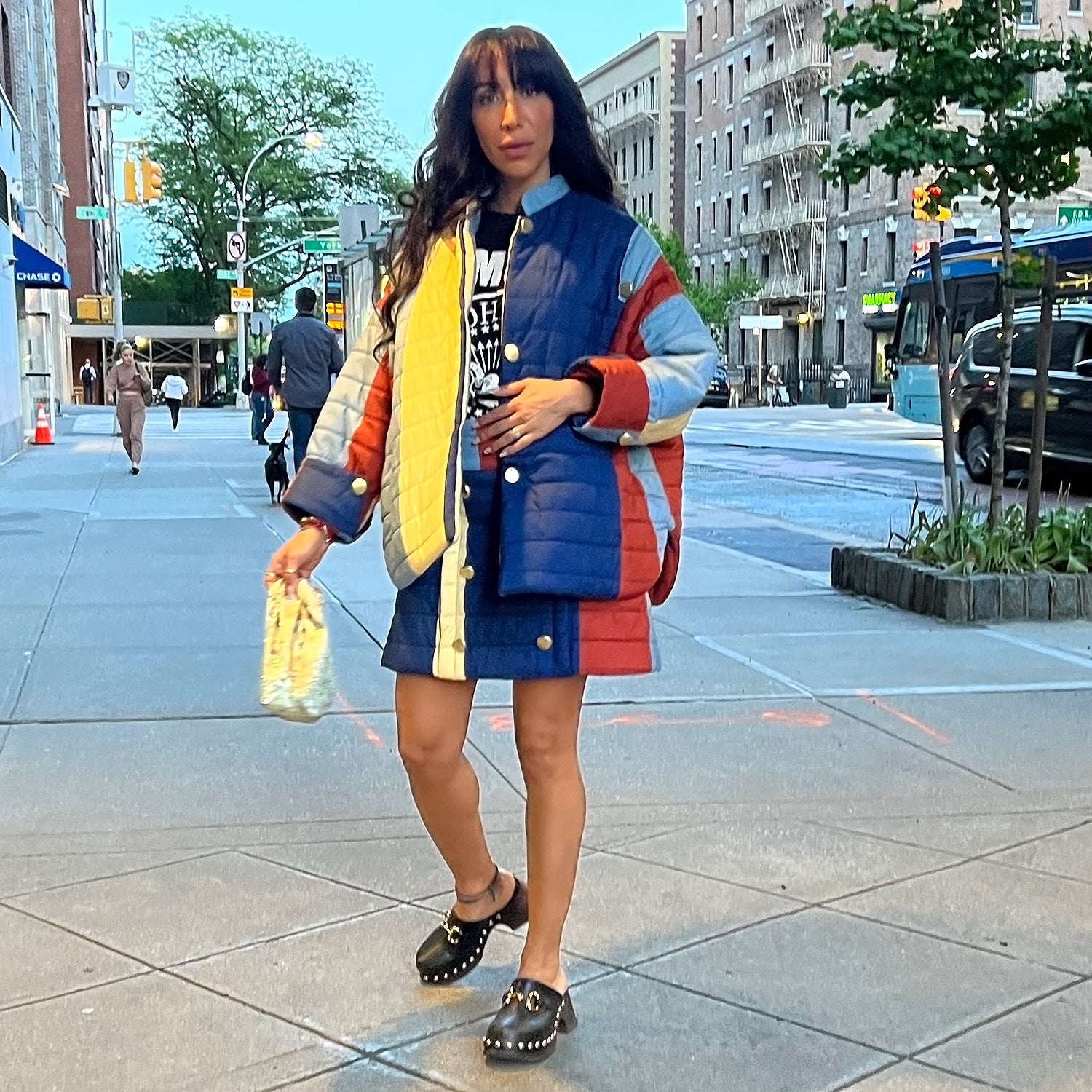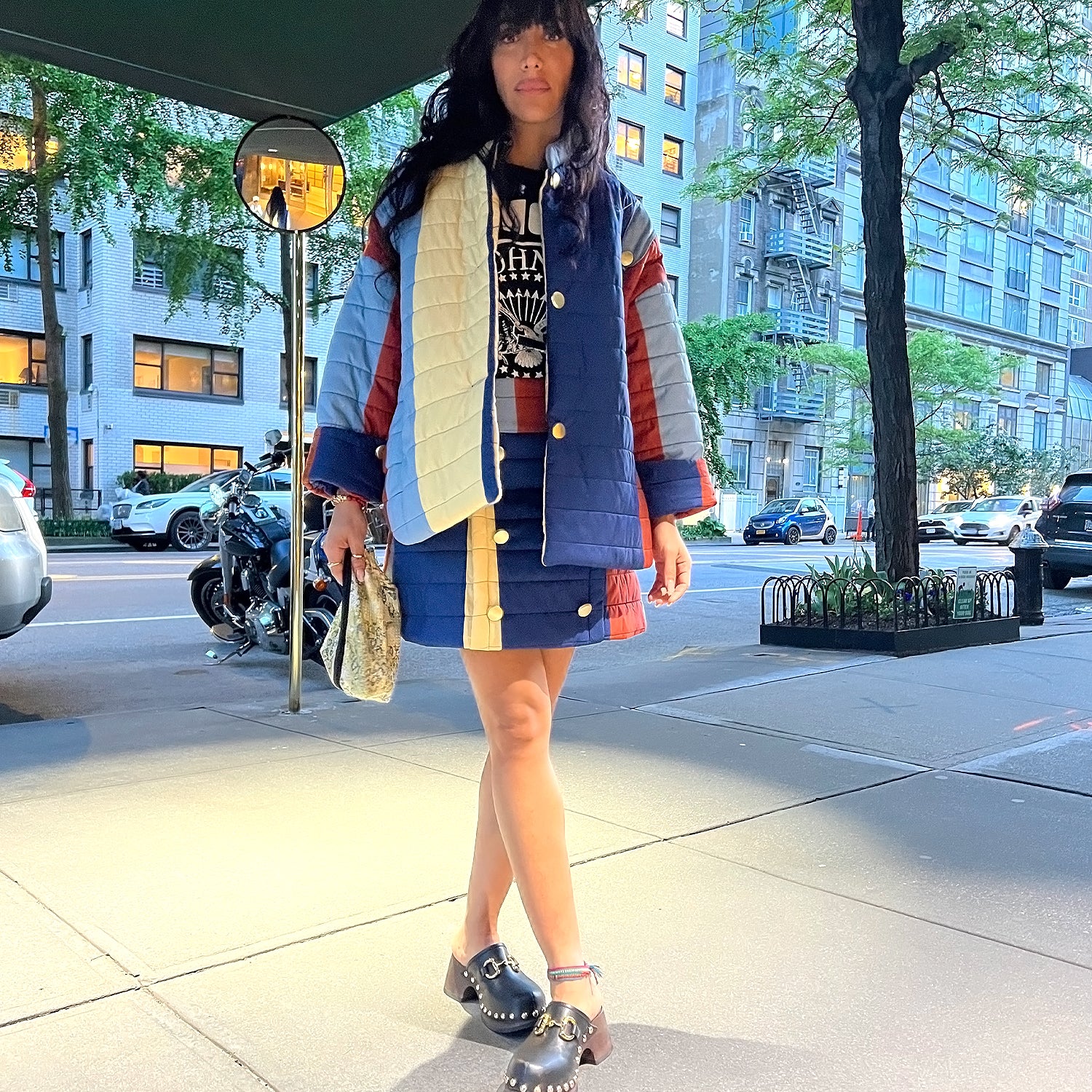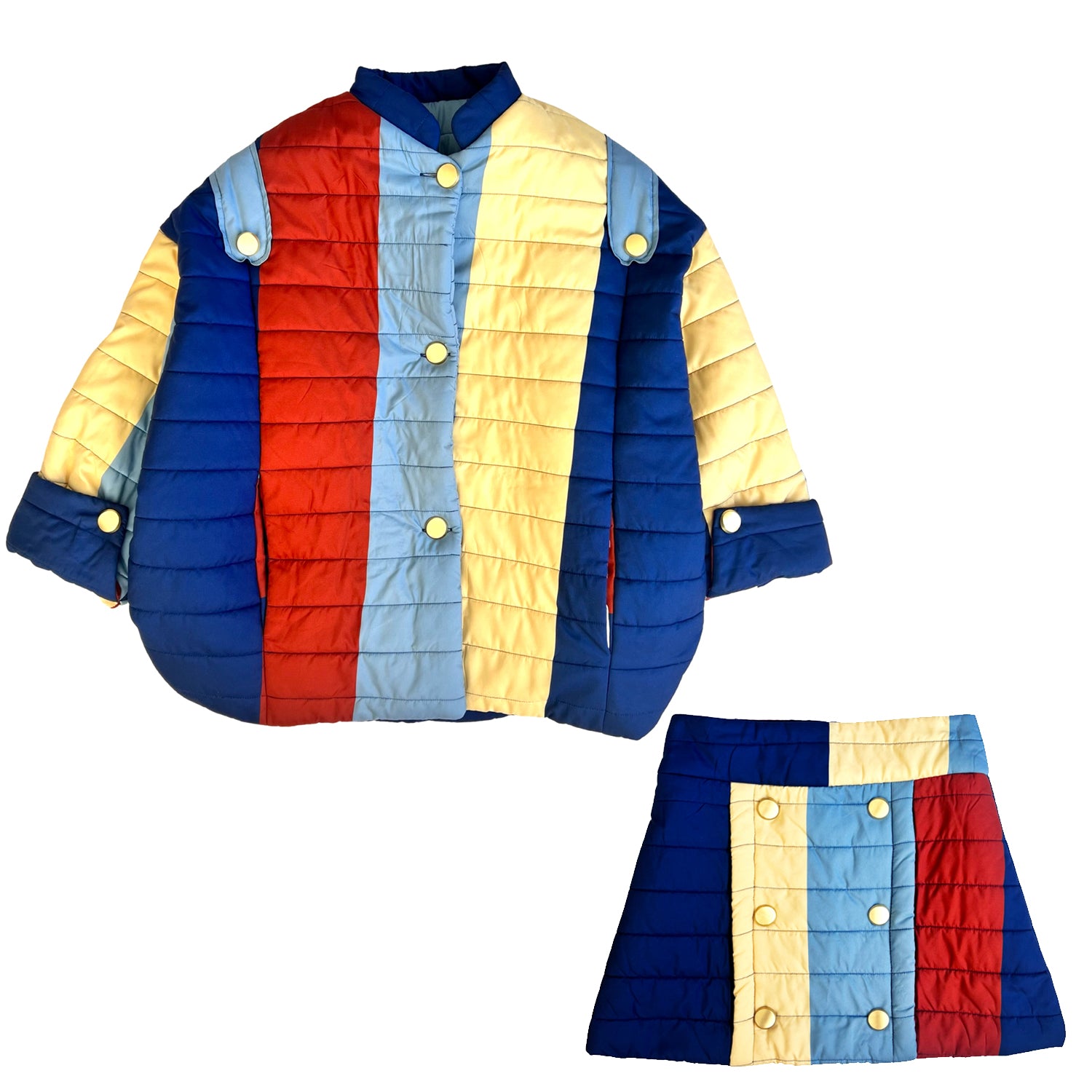 Majorelle Quilted Skirt in Stripped Print
Description

Sizing

Care & Info
This skirt embodies the combination of high end fashion and streetwear comfort and edge. 
This unique piece features an A-line cut that elevates the silhouette and the figure. It immediately gives an elongated posture to anyone wearing it. 
Made from a combination of a playful geometric printed white fabric, it's padded and filled with down to lock in warmth without adding bulk.
This skirt is the culmination of the efforts of the brand to value luxurious fabrics and preserve a closed loop production process to avoid any waste of textile. 
Pair it with its matching majorelle jacket for a fashion forward look.
Designed for a relaxed fitting style
Zip back closure
Metal buttons
Dry clean only